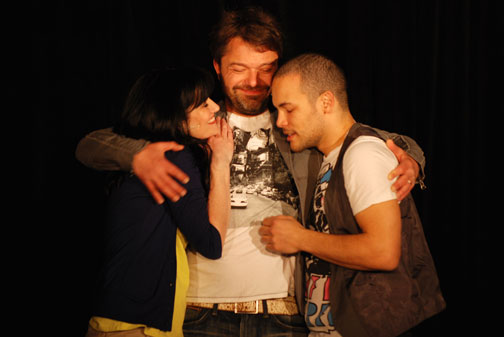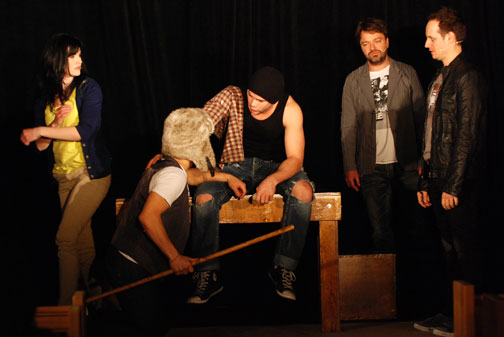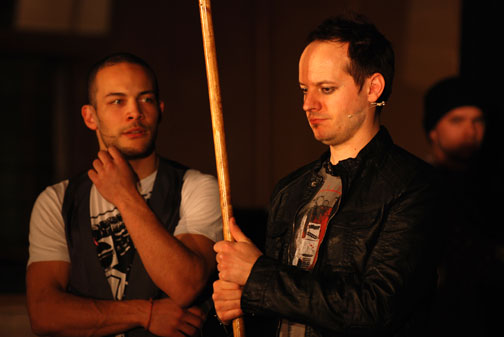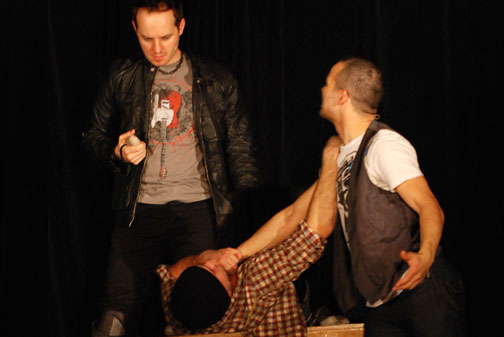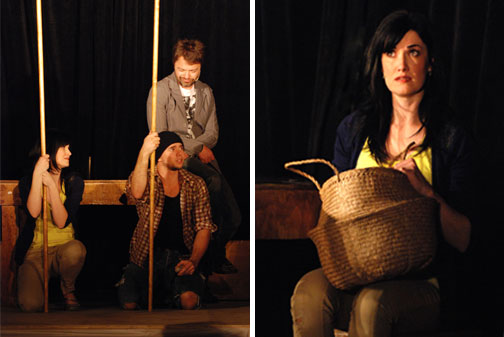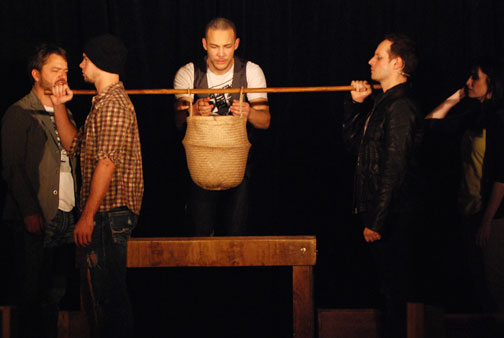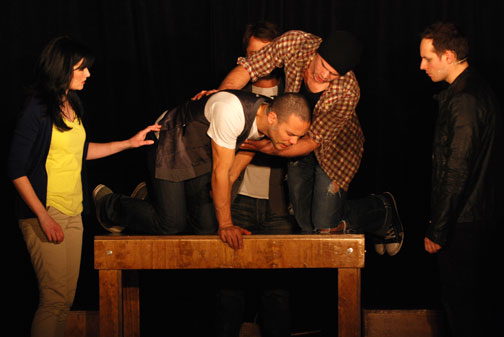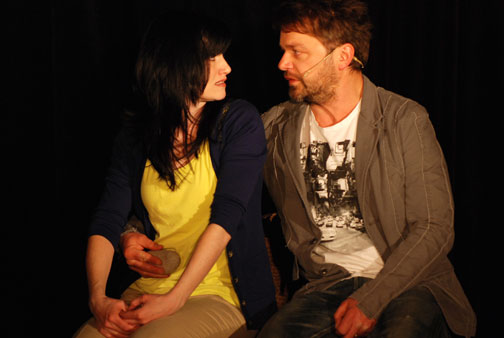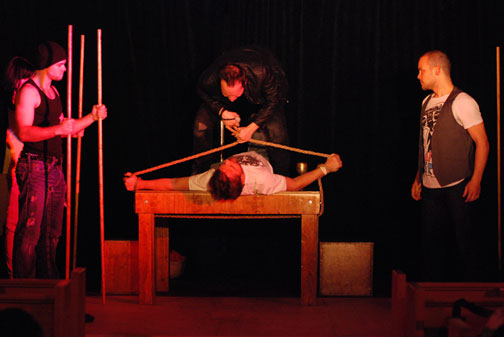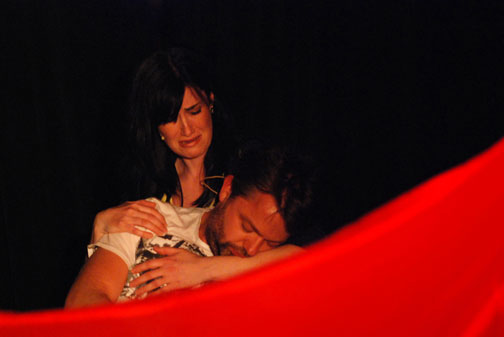 The Big Picture with Jason Hildebrand, Arthur Wachnik, Andrea Cross, Nate Gerber, Richard Munton and Tom Carson, Director, Mike Janzen, Music, Kat Misztal-McCubbing, Set and Costume Designer, Stage Manager, Dennis Hassell, Playwright.
Photos by Peter Oleskevich
The Friday, March 9, 2012 performance at East Plains United Church.
For more info contact Tom Carson at tom@theartsengine.ca or 416-937-6102.