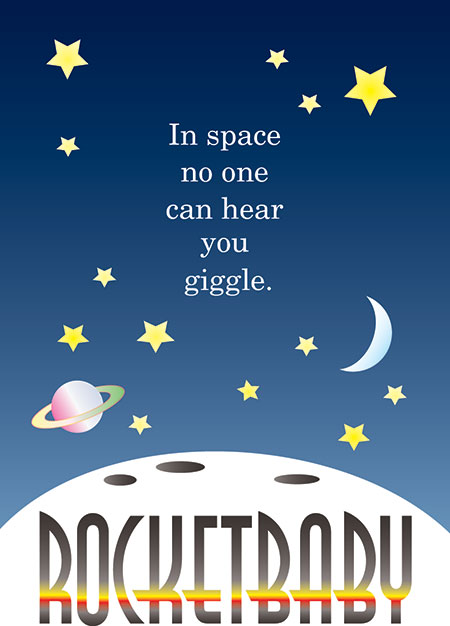 When Dylan and Ruth receive a mysterious toy they embark on a gravity-defying journey to the moon and beyond. Can they find a way to make it back home?
Rocketbaby is a fun, frenetic, playful world of make-believe and imagination which reveals gender behaviours. Set in a time before Disney and Barbie, two siblings exhibit typically male and female ways of relating; aggression and nuture, kinetic play and emotive play. How can the two find the balance and happily live together? The focus of the performance is in the highly theatrical playground. Three-time TYA Dora nominee, director Tom Carson, pulls the elements of story by S.C. Pinney, music by Juno-winner Paul Neufeld, movement by Sarah Butler and toys by Sarah John together in to a clever, delightful romp through the universe.
Story by S.C. Pinney Directed and adapted by Tom Carson
Choreography by Sarah Butler Music by Paul Neufeld
Toys, puppets and dolls by Sarah John
Graphics, book and video by Warren MacDonald
Produced by The Arts Engine
Starring Scott Labonte and Erin Eldershaw
Stage Managed by Amelia Farrugia
Click for trailer on YouTube.
FringeKids! (part of the 2014 Toronto Fringe Festival)
at the Palmerston Library Theatre
Rocketbaby is a 45-minute performance for children
(recommended ages 4 to 9) - July 3 to July 13, 2014
Preview Performance Saturday, June 14, 2014
The Walmer Centre Theatre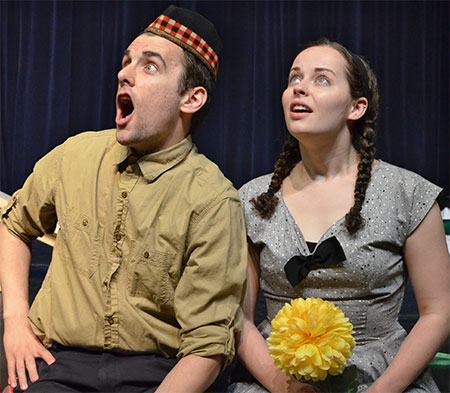 Scott Labonte and Erin Eldershaw are Dylan and Ruth